Welcome to the Greenwood County, South Carolina Vehicle Tax Payment system.
All online payments are subject to a service fee that is paid to a 3rd party processor, CORE. The service fee charged will be the greater of $2.00 or 2.65% of the payment amount for card, and a flat $2.00 fee for ACH. Greenwood County does not receive any of the processing fees.
With this system, you can look up your account, and view your current balance, and make a one-time payment.
You can also:
Find Your Bill or Make A One-Time Payment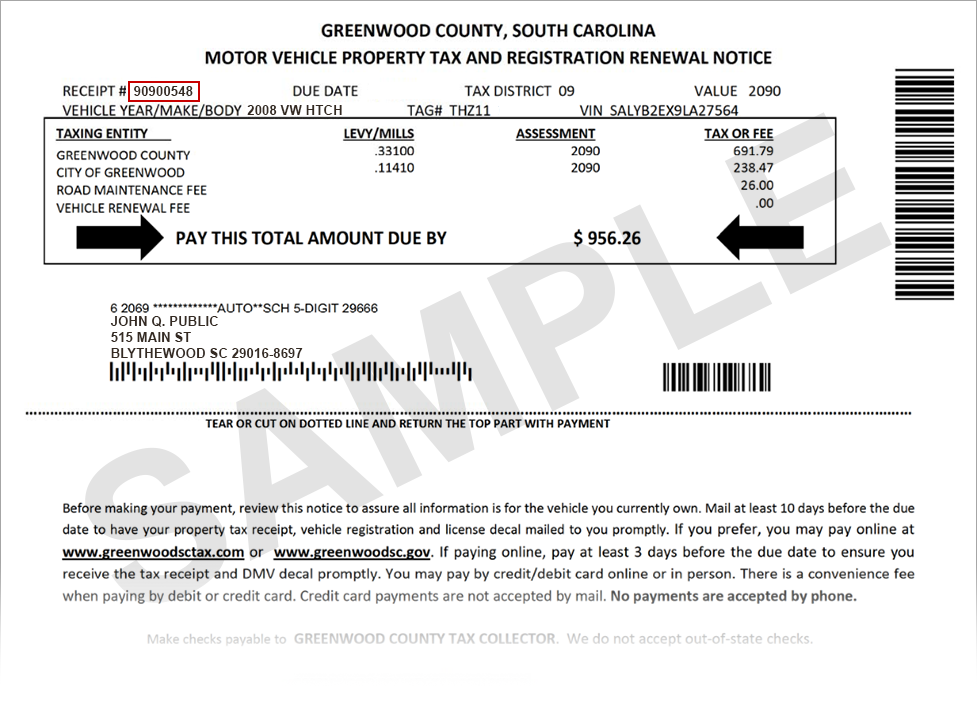 Register with the Greenwood County Tax Payment System
Benefits of Registering
Associate Billing Accounts
Access Payment History
Manage Payment Methods
Update Your Profile
And More!